About Us
Magical Memories Tours and Travel has been helping people make their vacation dreams come true since 2015!!! We started out as Travel To The Mouse, an independent contractor with Dehoney Travel, and for 4 years we learned the ropes and have helped people have the perfect Disney Vacation! As the years went on we started working on other destinations and our school group business  began to flourish! 
In summer of 2019, with the support of our friends at Dehoney, we set out on our own and Magical Memories Tours and Travel, LLC was born! We still focus on Disney locations but our services have grown to offer more destinations. Whether it is cruises guided group tours, private guided tours, all inclusive in the Caribbean, wherever you want to go, we can get you there! And best of all, 95% of our clients never pay a cent extra for using us! We do all the work, and it doesn't cost you a thing! Learn more about our agents below!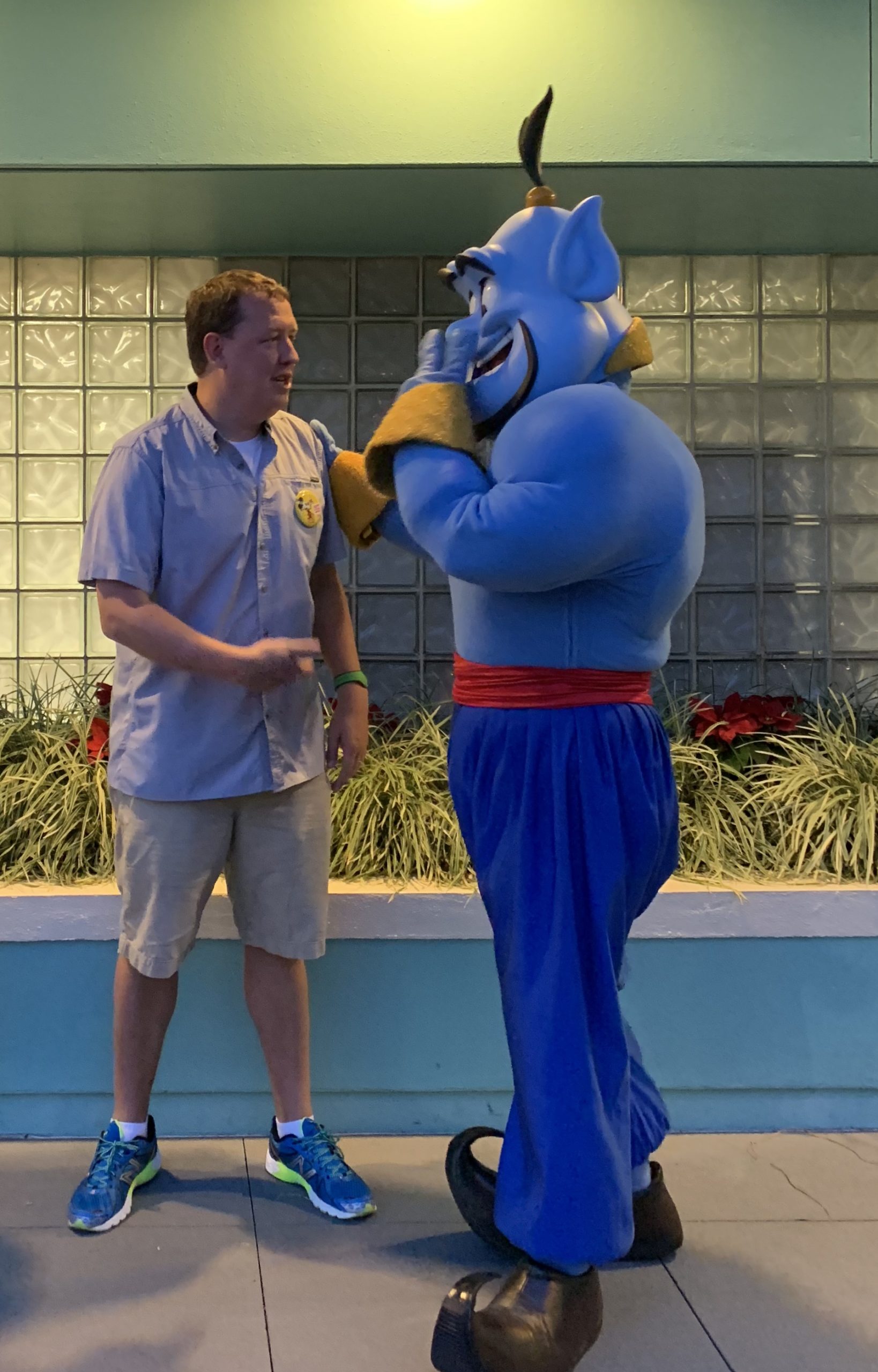 Kris Billiter
I am the owner and operator of Magical Memories Tours and Travel and I love what I get to do! I went to Disney twice before marrying Angie in 2002. Since then, we have been...well a lot! We've been a whole lot! Never would I dream that planning vacations would be part of what I would do but when we planted Eastpoint Community Church in 2014, this little dream began and since then I have been blown away by the number of people who have entrusted me with there vacation plans! When I'm not planning trips, I pastor ECC and and am chaplain for the Jefferstontown Fire Department. And and I have been married for almost 17 years! We have two amazing kids who love Disney as much as I do and are quite the planners themselves!
As for the parks, my favorite rides are Expedition Everest, Big Thunder mountain, Soarin, and Tower of Terror! We have stayed at Pop Century, Animal Kingdom Lodge, All Star Sports, Port Orleans French Quarter, Beach Club, Boardwalk, Old Key West, Art of Animation, and the Polynesian! Since 2015, over 400 families have entrusted me to make their vacation dreams come true! As MMTANDT continues to grow, I am so excited about how I can continue to make sure my clients have Magical Memories for years to come!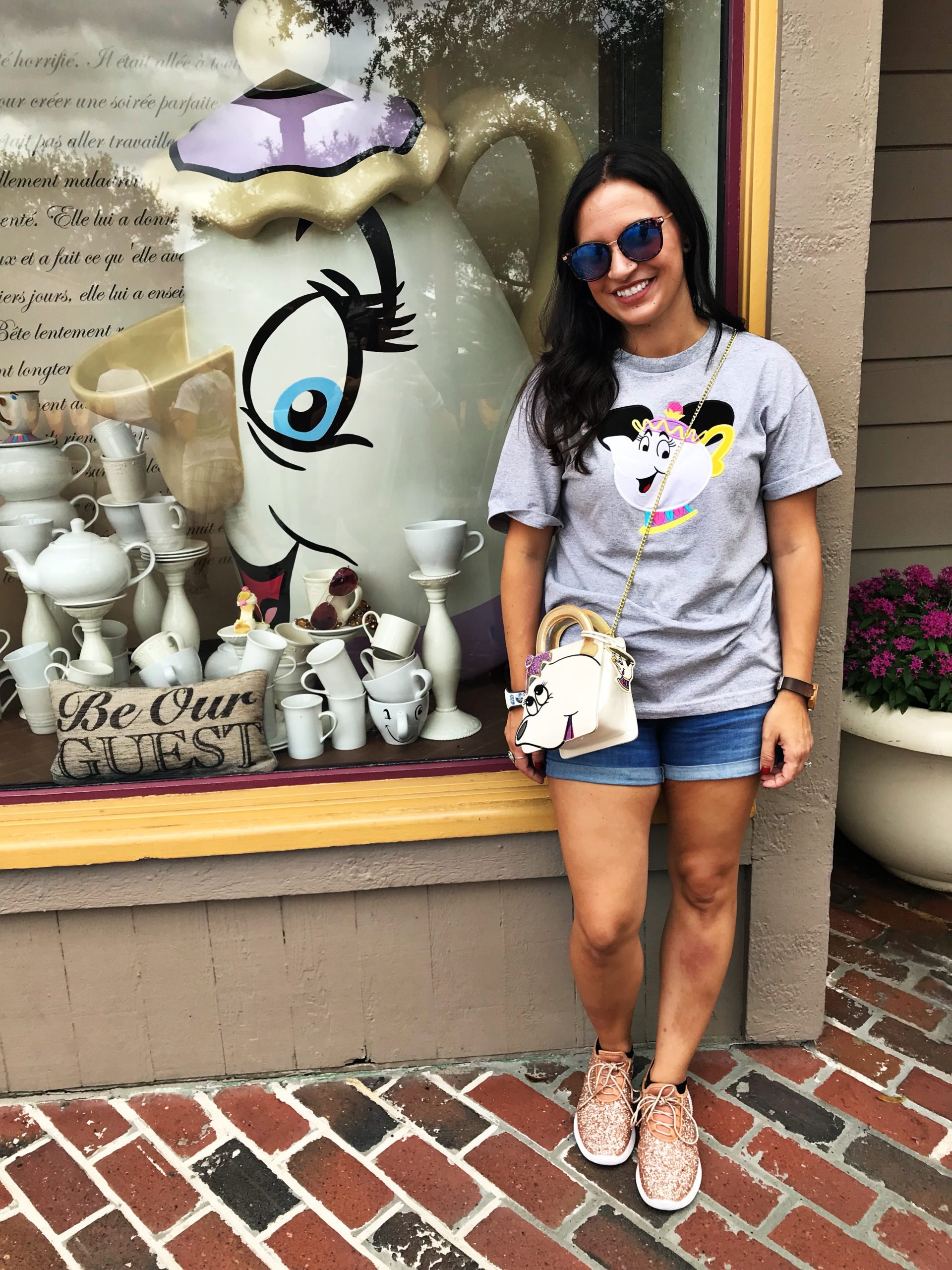 Melissa Harrell
My name is Melissa Harrell and I am so excited to begin my journey as a Disney Vacation Planner through Magical Memories Tourism & Travel. I have been a Disney lover since I was a little girl. My first tap solo was to, "Spoonful of Sugar." I first visited WDW with my dance studio at age 8 and have been hooked ever since! I have been married to my husband Steve for 8 years and we have four children. Steve works in athletics at Abilene Christian University in Abilene, Texas. We recently moved here from Murray, KY where I had lived for 14 years, as Murray State University is my alma mater and where my husband worked for ten years. I have been singing and performing since I could talk. My dream is to retire in Orlando and be the Fairy Godmother. Steve wants to sweep popcorn! My favorite park is hands down Hollywood Studios! I love walking on Sunset Blvd looking at the Tower of Terror, which also happens to be my favorite ride, though Toy Story Midway Mania is catching up. I love love love Halloween. The Halloween party at Magic Kingdom is my ultimate happy place! My favorite Disney character of all time is Mrs. Potts because in this season of life, she is way more relatable to me than the Princesses. I run a Disney inspired apparel small shop online with my best friend and also work from home as a Matilda Jane Clothing Trunk Keeper. I really don't know how to function if I don't have one too many irons in the fire. I thrive that way! I would love nothing more than to make your Disney trip as magical, seamless and memorable as it can be. I'm so thankful to Kris for giving me this opportunity and cannot wait to get started!
Courtney Potts
My name is Courtney Potts, AKA as "Mrs. Potts" when greeted at WDW resorts. How unique is that to be referenced from one of my all-time favorite Disney Movies-Beauty & the Beast. I'm overjoyed to be a part of the Magical Memories Tourism & Travel team. I have such fond memories as a young girl of my father taking me to see every Disney movie the moment they came out. He mastered talking like Donald Duck just to make my brother & I laugh. Now I watch him to do the same for my kids which I'm pretty sure they love just as much as we did. I first visited Disney as a child with my parents & that visit left an impression on my mind & heart that has been reignited as an adult. I've been married to my husband for 13 years. He's in the steel industry & I'm a licensed professional counselor working for a mental health agency for almost 20 years in Louisville, KY our home town. We have 2 beautiful children. I couldn't wait to show our daughter her first Disney princess movie which was Beauty & the Beast & since then that's been her favorite princess. My husband is so eager to show our son his love for all things Star Wars. And we just couldn't wait to take our kids to WDW. My favorite time of year is Christmas, so naturally our first visit with them was during this time. There is absolutely nothing better than spending Christmas time at the most magical place on Earth. Halloween is our 2nd favorite & trick or treating around Magic Kingdom is nothing short of spectacular. I guess I'd describe myself as a Disney addict. It gives me such a euphoric feeling being there & such joy talking about Disney with anyone that will listen! It immediately puts me in a good mood. It's also on my bucket list to run a race at WDW. Hopefully one day soon. My favorite park is Magic Kingdom, there's nothing better than seeing the castle lit up & watching the fireworks at night. My husband would tell you his is Animal Kingdom b/c of Pandora & his love for animals. But we all agree our favorite ride is Avatar. My kids have a love for Hollywood studios with the new Toy Story land, I can't argue with them, it's pretty amazing. Seeing WDW through our children's eyes is one of our happiest times. My children look at their Disney autograph & picture books weekly & we are constantly talking/planning our next Disney trip in our heads. I often hear people say wait to go to Disney until they will remember it. I'm here to tell you to take the trip. Don't wait. They will remember it through you, through pictures, through their experiences that will last a lifetime. As you can see, I love talking about anything Disney b/c it instantly puts a smile on my face. From things to see, characters to meet, places to eat, rides to ride & of course picking out matching Disney shirts!! I'm thankful I have a husband who will indulge me on this obsession. Disney has brought us such joy so when Kris gave me this opportunity I immediately said YES. I have enjoyed planning our trips with him so much that I want to help others do the same. My career is listening to others & helping them find what makes them happy & feel better inside. Guiding them to be a better version of themselves. I know my skills as a therapist will also make me a wonderful Disney planner. Disney is not just for kids, it's where everyone can be a kid again. I love being in the moment with my children & family giving us all magical experiences we will remember. I cannot wait to help others escape to the happiest place on earth. So whether it's your first trip or your 21st, I want to make your vacation as carefree, stress-free and full of enjoyable memories that will last forever. Let me help make your dreams come true.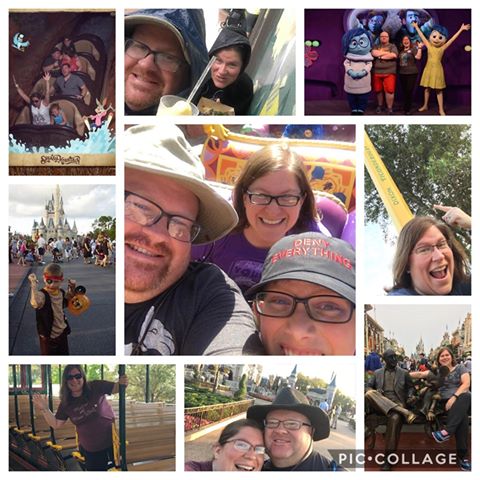 Amanda Rupsch
Hello! My name is Amanda Rupsch, and I am beyond excited to join Magical Memories Tour and Travels! I look forward to helping create magical memories for you and your family. I am married to my husband Davy, and we have a freshman in high school and one four-legged "Pluto" named Barkley. Our friends and family know how much the three of us love Disney, and they have been coming to us for years for our must-dos, our must-eats, and for guidance on all of the areas that can make Disney a challenging vacation to book on your own. The magic of Disney has been a part of my life since childhood. I grew up watching a variety of Disney movies from the classics such as Cinderella and Bambi to those considered a part of the Disney Renaissance like The Little Mermaid, Beauty and the Beast, and Aladdin. The music was part of the magic for me, and I loved belting out Disney tunes and sharing with others...just ask my nephew about me torturing him by playing "A Whole New World" on the piano! I remember going to Disney when I was young with my brother and parents. I also had an amazing opportunity to march in one of the 25th Anniversary parades in 1997! But my obsessive memory-making didn't really start until we took our son as a 5 year old to Florida to celebrate a significant family milestone. We stayed in Daytona Beach for a week and drove to Walt Disney World for one day to attend Mickey's Not-So-Scary Halloween Party, and, like the Captain, we were Hook-ed! To be honest, I could not begin to count the times we've been back since that first night. We have found Disney to be the perfect place for all celebrations -- from milestone anniversaries and birthdays to successful school years and life in general. My husband and I have both enjoyed multiple solo adventures and meetups with friends. We like to travel with Disney-loving friends when given the opportunity! Earlier in 2020, I experienced the magic through the eyes of my youngest nieces and nephew. Simply stated, there is nothing like experiencing Disney magic through the eyes of a child. I am proof that you are never too old to enjoy Disney. I enjoy days packed with as many rides, shows, celebrations, snacks, and memories as possible, living out the truth that there is no tired like Disney tired! Sometimes I am after a more relaxing vacation, so I enjoy sleeping in and having a slower, go-with-the-flow kind of day. My favorite times at the park are rope drops and late nights at Magic Kingdom. I also love a good Festival of Fantasy Parade while enjoying a Mickey Ice Cream Bar! I love to discover new things about Disney and see exciting changes from trip to trip. Hollywood Studios is quickly climbing our list of favorites with the addition of Toy Story Land and Star Wars: Galaxy's Edge. I have experienced both of the new Star Wars rides and can't wait to ride them again with my husband and son! I better start planning our next trip. And while I am at it, let me help you plan your next magical stay! I look forward to helping you create memories that will last a lifetime.
Kendall Denham
Hi friends! My name is Kendall Berry, and I am beyond thrilled to be a part of the Magical Memories Tours and Travel team! I am overjoyed to share my love of Disney with you, and help you plan a magical, memory-filled vacation! Disney has been a part of my life since as far back as I can remember. My daddy would VHS record the Sunday night Disney specials, as well as the old cartoons, and would be so excited to watch them with us. I visited Walt Disney World for the first time when I was 2 years old, and each time we went back, I couldn't wait for the next trip. When we weren't physically at Walt Disney World, my little sister and I were in our basement in Kentucky reliving our special memories by setting up our own Walt Disney World! We used our imagination, and created our own Grand Floridian and Magic Kingdom, complete with shops, rides, parades and fireworks. My fondest memories have involved Disney in some form or fashion. With three kids of my own, I am making more precious memories with them. It has been so sweet to see the magic of Disney through their eyes! Last September, I took all three, ages 10, 7 and 3, to Walt Disney World, by myself! Everyone thought I was crazy! I started questioning myself in the weeks leading up to the trip and just prayed A LOT. God blessed us with the most magical, pixie dust and laughter filled trip, and at a time when we really needed it. It will forever go down as our sweetest, most all-time favorite trip. While visiting the park with my children is my favorite, adult only trips are enjoyable as well! We can make your trip as action-packed or as relaxing as you want it, customizing it for your traveling party. Disney has something for everyone! I love the amazing special events hosted throughout the year. My favorites have been the Flower and Garden Festival and the Food and Wine Festival at EPCOT, as well as the spooktacular Mickey's-Not-So-Scary Halloween Party and Mickey's Very Merry Christmas Party in the Magic Kingdom. I've had the pleasure of sharing my knowledge and love of Disney with family and friends for years, and have helped them plan their own vacations. I've booked hotel and ticket packages, made dining and FastPass+ reservations, and tailored their vacations to their personal preferences and budgets. I also love to share my tips and "secrets" I've learned over the years, and I'll share them with you, too! I love seeing all of the photos and hearing about others' sweet memories made after a trip. I would be so honored to make the same happen for you! It's just a dream away! "There's a great big beautiful tomorrow, shining at the end of every day. There's a great big beautiful tomorrow, and tomorrow is just a dream away…" Walt Disney's Carousel of Progress